Small Business Website Design
Bespoke cost effective small business website design for UK businesses.
Small business website design UK
Small business website design for businesses across the UK. When it comes to finding an agency that can come up with an amazing small business website design for your business, at a decent price, we know it can be a jungle out there! 
Its tricky to even get to the bottom of how the pricing structure of websites work with most agencies. That's why Cleverfrog website design agency like to offer fully transparent pricing. 
Straight forward small business website design pricing
If you need a brochure-style website, that has up to five pages, fully bespoke, mobile friendly and has a contact form – then you need our Bespoke Website package (£695). This package works particularly well for new business start-ups or small businesses needing a redesign. If you need a larger website build with up to 10 pages then we would recommend our Premium Business Website package, which we are happy to provide for £995. We do, of course offer small business website design of only 1 page from just £395.
We also build fully mobile friendly, PayPal integrated Ecommerce Websites. To give you an idea on pricing a small ecommerce shop (up to 50 products) fully designed would cost around £995, and larger ecommerce web shop designs costing around £1495.
Small business website design training and website updates
If you are a little techno-shy, we are happy to do any future content amends that you need, on your behalf for a simple hourly fee of £30. If you just need an hour of WordPress training to show you how to amend content on your new website yourself, we can do this for a straightforward charge of £50.
Sarah really took the time to understand what I was looking for from my website. The end product is great, it looks fantastic and really reflects what my business is all about. Sarah was a pleasure to work with throughout the process.
– Liz Driver, Chiltern Nutrition
WE LOVE
Crisp, clean design
Our Small Business Website Design Portfolio
Here are a selection of some of the projects that we have worked on recently.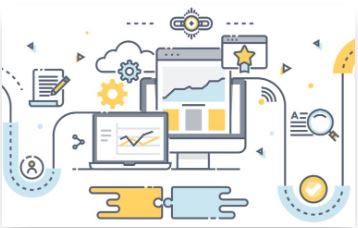 If you're selling your products or services online, it's important that your website appears as high up as possible in search engine results. At Cleverfrog Website Design Reading we offer Search Engine Optimisation (SEO) services  to help ensure that your...
read more