Logo & Brand Design Reading
Bespoke brand and logo design for small businesses in Reading.
Logo and brand design Reading
Are you a new startup business that needs a brand that REALLY represents you? Or perhaps an established business needing a bit of a brand refresh? 
Either way, CleverFrog Design can help advise on your branding, whether that's simply designing a bespoke and eye-catching logo, or choosing all of your colours and fonts, designing a logo, as well as designing your company stationary and business cards.
Bespoke logo design only £95!
Our bespoke logo design approach gives you a choice of unique and genuinely original logo designs. How do we go about this? Well we don't just go away and design one logo in isolation!  Graphic elements, fonts and colour are a major part of the process – but so are your ideas, which is why we work closely with our clients incorporating their ideas from the outset.
We will then provide you with up to three draft options for you to choose from. Once you have chosen your preferred design, we will then create a final logo file for you.
Taking the branding further
For some clients they want more than just a logo – which is why we are happy to complete full brand guidelines should this be needed. Get in touch if this is of interest to you.
CleverFrog produced a company brochure that was 'on brand' and creative – just what we needed. Even though they managed the project remotely, they did it quickly, and were very responsive and flexible.
I would have no hesitation in recommending their marketing collateral production to other companies.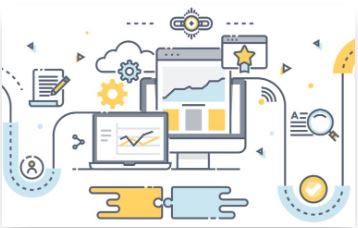 If you're selling your products or services online, it's important that your website appears as high up as possible in search engine results. At Cleverfrog Website Design Reading we offer Search Engine Optimisation (SEO) services  to help ensure that your...
read more